---
How Small-Business Owners Can Make Employees Feel Valued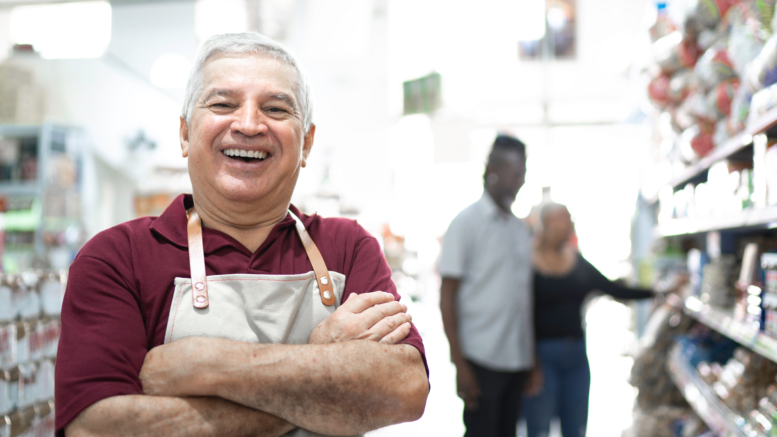 The COVID-19 pandemic gave employers and employees alike an unfortunate eye-opener this year. Thousands of businesses closed, some never to reopen, and millions of American workers were left to struggle — with a great deal of uncertainty and without adequate income. While these feelings may take time to heal, employers can begin taking steps now to address the uncertainty lingering within their workers. As a small-business owner, one of your primary goals is to make your employees feel like a valued part of your business. To do so, you must invest in their careers, provide opportunities to thrive, and show your commitment to their well-being. Here are a few ways you can demonstrate you value your employees.
Reflect Your Values in How You Run Your Business
Your employees look to you as a leader, so they typically follow your example. Whatever tenets you place value on — honesty, hard work and commitment, as examples — should be on full display1 in your day-to-day interactions. If not, employees may see your behavior and feel that you are giving them unfair expectations.
When your employees see that you truly practice what you preach, they can better understand what's expected of their own work. They you can soon foster a team that shares the same mission and takes every opportunity to accomplish it.
Create a Positive Atmosphere for Employees
Employees will feel more valued (and happier!) when they carry out their roles in a positive workplace2. There are many ways you help in creating a positive work environment for your staff, including:
Celebrating birthdays, anniversaries and holidays
Recognizing and showing appreciation for hard work, achievements and milestones
Fostering open conversations about what employees want
Providing constructive feedback3, and listening to feedback yourself
Hosting family events, group outings and team-building getaways
Communicating with employees and providing transparency
Find Cost-Effective Ways to Grow Skills to Benefit the Business
Technology and business best practices are ever-evolving. Providing your workers with opportunities for continued education4 — whether elective or required — ensures they're always aware of the latest tricks of the trade. Programs that help increase your employees' skills include:
Business seminars/webinars
Certification programs
Industry networking events
Lunch and learn events
College courses and other educational programs
Professional lectures
The benefits are twofold. Employees gain valuable skills that help them work at a higher capacity, and your business reaps the benefits5 through increased productivity and sales, and improved time management. Best of all, your workers will feel valued knowing that you're willing to invest in their future.
Welcome and Show Your Commitment to Families
Everything can feel like a time crunch when someone is raising a family, caring for older loved ones, or otherwise providing support to others within their home. Family members may get sick, have to be shuttled to activities or appointments, and need hands-on attention. On top of caring for dependents, people in these roles need to figure out what's for dinner, make sure the house is clean and safe, and much, much more — all after a long day at the office.
It's not easy, but as a small-business owner, you can make things a little less hard. You can show you value families6 by:
Offering flexible vacation and extra sick days
Allowing flexible schedules
Hosting family events for employees and their loved ones
Offering telecommuting opportunities
Learning about your employees' life circumstances
Offer Competitive Benefits
Competitive benefits go hand in hand with investing in your employees' skills. Both are ways you can provide incentive for long-term employment and show that you value your workers. For example, effective benefits for small businesses may also include:
Comprehensive health insurance
Annual bonuses and pay increases
Increased vacation time
These benefits create incentives that go above and beyond a salary — they show you're committed to the health, safety and well-being of employees and their families. To help you show that commitment, consider offering voluntary benefits, like what's available through WoodmenLife@Work. Through payroll deductions, your employees may purchase individual insurance and retirement products from WoodmenLife, and you deduct the premiums from their paychecks and forward them to WoodmenLife.
While there's no "one-size-fits-all" solution to making employees feel valued, following these tips can help you foster a better work environment for your small business. The effects may not be immediate, but with time, you'll likely see some wonderful improvements in your employees — both in productivity and in satisfaction.
7964-XX-0707; 7694-02-0905; 7962-XX-0707; 7962-02-0905; 8063 R-1-16 (XX), ICC16 8063 R-1-16; ICC16 8648 1-16; 8648 1-16 (XX); ICC17 8678 1-17; 8678 1-17 (XX); ICC17 8679 1-17; 8679 1-17 (XX); I0043
1 "Your Company Values Should Reflect Your People's Values," by Corey Moseley, https://blog.jostle.me/blog/company-values-reflect-your-peoples-values
2 "Creating a Positive Work Environment," by Scott Huntington, https://articles.bplans.com/creating-positive-work-environment/
3 "How to Help Your People Grow: Creating a Culture of Feedback," by Jeff Diana, https://openviewpartners.com/blog/how-to-help-your-people-grow-creating-a-culture-of-feedback
4 "Ways to Improve Employee Development At Your Company," by David Hassell, https://www.15five.com/blog/how-do-i-improve-employee-development/
5 "5 Reasons You Should Be Investing in Employee Development," by Chad Halvorson, https://www.inc.com/chad-halvorson/5-reasons-you-should-be-investing-in-employee-development.html
6 "How to support employees with family commitments," by Jake Waller, https://www.findmyshift.com/us/blog/how-to-support-employees-with-family-commitments