---
Financial Responsibility at All Ages: Help Your Child Succeed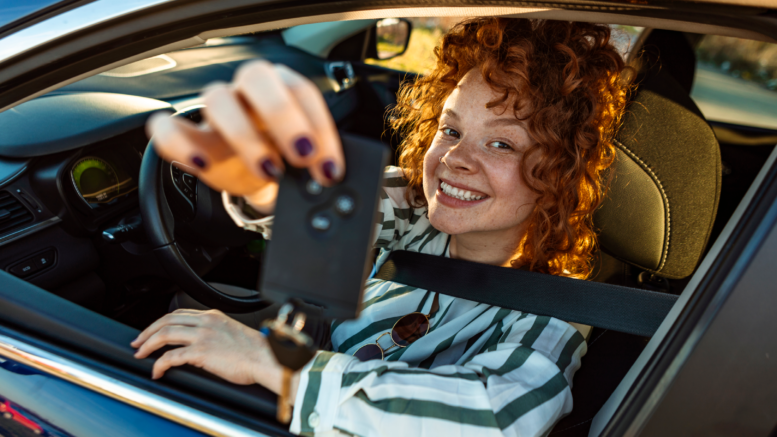 As parents, there are many life skills we want to teach our children before they head off on their own. The list probably includes skills like driving, doing laundry and being able to cook. But another area your child should learn about is financial responsibility.
Although it is also an important skill, knowing how to balance a checkbook might not prepare children for a solid financial future. And, while you may not want to burden your children with family finances, budgeting is a good way to learn about money management.
According to the National Financial Educators Council, one of the best ways parents can teach financial skills is through example.1 When your children see you setting and achieving financial milestones, it can actually empower them for their financial future. So the question is, when is the best time to start including your children in the discussion?
Learning Financial Responsibility Early
Early in their high school career is a great time, especially if you currently pay them for weekly chores or they decide to get their first job. A great way to start is by teaching them about budgeting. Maria James, a financial advisor who runs Pocket of Money, suggests giving them a fictional amount like $1,000 and break it out into different areas from needs to wants.2 Then when you help set them up with their own bank account they will have a good start on their money management and financial future when they venture out after high school. It's also a good idea to help them set goals – some ideas at this age level can be:
First car
College tuition
Down payment for their first apartment

Off to College
Even if you didn't have the chance to teach your child while they were living at home, you can still help them as they start out into the world. According to CNBC, around 57% of college-aged students think they have a good grasp of finances but in fact, the American Institute of Certified Public Accountants would say only 12% truly do3. Sitting down with your child and helping them understand what their budget will need to be can also give you a little more peace of mind as well as build their confidence in their own personal finances. Here are a few apps to help keep them on track:
EveryDollar — a zero-based budgeting where you know where every penny goes
Mint — connects to your bank account and has automatic updating
Goodbudget — follows the "envelope system" of allocating money into specific spending categories
Responsibly Entering the Real World
It's never too late to learn about financial responsibility either. Even if your child is older and makes financial mistakes, help them get back on track by budgeting. This can include long-term goals such as a down-payment for items like a new car or even a home, or paying off student loans. If they have debt, setting  them up with a budget will help them gain control and pay these off, usually more quickly. A term used when paying off debts called the Debt Snowball 4 is a good way to start. Start by paying off smaller balances and gradually adding those to the next amount while paying the minimum on anything  else.
These help keep them motivated by having small wins each time they pay off a debt. Other areas to consider in their budget include:
Rainy Day Fund — a set amount of money, usually $1000, that helps when a large repair or anything unexpected is needed
Retirement — it might only start as a small amount, but the sooner they can start, the more secure they will be
Family Planning — this can be anything from wedding planning to children
Besides teaching your children about setting up a budget, it's equally important to help children understand mistakes will happen.  As Dave Ramsey points out, it's also important to make the plan with them, not for them.5 You'll be there to help with any missteps but then it's truly something they can take ownership. Especially for teenagers, responsibility can spill over into other areas of their life and the choices they make. Another thought to remind them of is a budget isn't forever. As life changes and they go through different stages, their budget will ebb and flow right along with it.
Work Together Toward Financial Responsibility
We usually imitate what our parents directly or indirectly teach us, adding or subtracting as we feel necessary. Teaching your child how to set up a budget doesn't need to be complicated but will help set them up for success in their future. Whether they are 15 or 35, your children will benefit from learning proper money management. By coming alongside them and having them know you're there to support them, you both will feel more confident in their financial future.
1 How Do Parents Best Teach Their Children Financial Sklls? By Example, say Experts, https://www.financialeducatorscouncil.org/how-do-parents-best-teach-financial-skills
2 What Parents Can Teach Their Kids about Finances Before College, Anne Miller, https://www.discover.com/student-loans/college-planning/for-parents/financing-college/teach-about-finances
3 Students' Confidence Exceeds Their Financial skills, Kelley Holland, https://www.cnbc.com/2015/09/09/how-to-teach-students-financial-skills.html
4 Adulting 101: How to (Financially) Transition Into Adulthood, https://www.westernsouthern.com/learn/financial-education/adulting-101-how-to-financially-transition-into-adulthood
5 How to Teach Teenagers About Money, https://www.daveramsey.com/blog/teach-teenagers-about-money