---
Ethics are Everyone's Business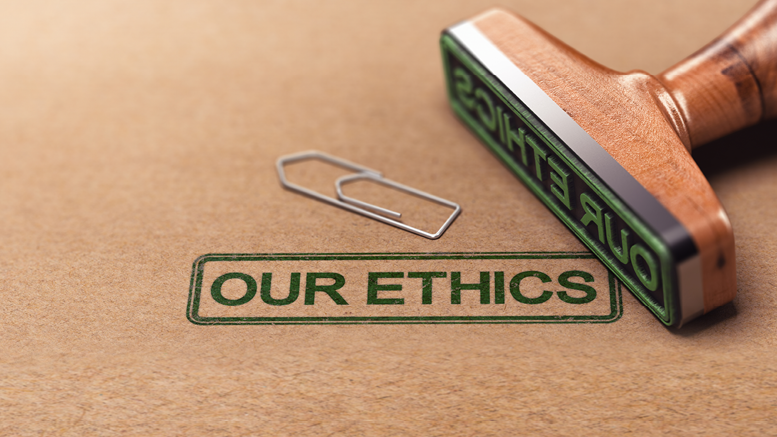 Ethics Week at WoodmenLife is Nov. 4-8, but ethics are an important piece of what our organization does every day. Our associates are expected to hold themselves to high ethical standards, as these standards reflect our organization's values and play a key role in maintaining WoodmenLife's reputation.
The business of ethics
Business ethics is the system of moral and ethical beliefs that guide the values, behaviors and decisions of a business organization and the individuals within that organization. Some ethical requirements for businesses are codified into law; insurance regulations and the minimum wage are examples of the government or a governmental agency setting forth minimum standards for business ethics.
Other ethical guidelines are more behavior-based and include acting in ways consistent with what society and individuals typically think are good values. It also involves demonstrating respect for moral principles including honesty, fairness, equality, dignity, diversity, and individual rights.
Building on this foundation of ethical behavior helps create long-lasting positive effects for any organization, including the ability to attract and retain highly talented individuals, and building and maintaining a positive reputation within the community.
This behavior and atmosphere are things we encourage and promote at WoodmenLife every day of the year.  In 2011 and 2019 we were recognized for doing just that with the Better Business Bureau Integrity Award. This award honors organizations that demonstrate ethical business practices with key stakeholders, including customers, employees and the community at large, rather than a company's growth, profitability or popularity.
Importance of ethics
Good ethical conduct in the workplace shows that associates take pride in their organization's ethical standards and have respect for their fellow associates, members, suppliers, and partners.
Associates who exemplify a model ethical code of conduct treat other people and their employer's property with respect, and they act with integrity to create an atmosphere of fairness and equality in the workplace.
At WoodmenLife, our associates are also encouraged to report any unethical behavior they witness by talking to a supervisor or a member of Security. They may also file a report through the EthicsPoint fraud, ethics and EEO reporting tools: a toll-free hotline number or an online form.
When it comes to ethics at WoodmenLife, we encourage our associates to follow the motto: integrity starts with you.