---
Efforts Center on Hunger Action Month in September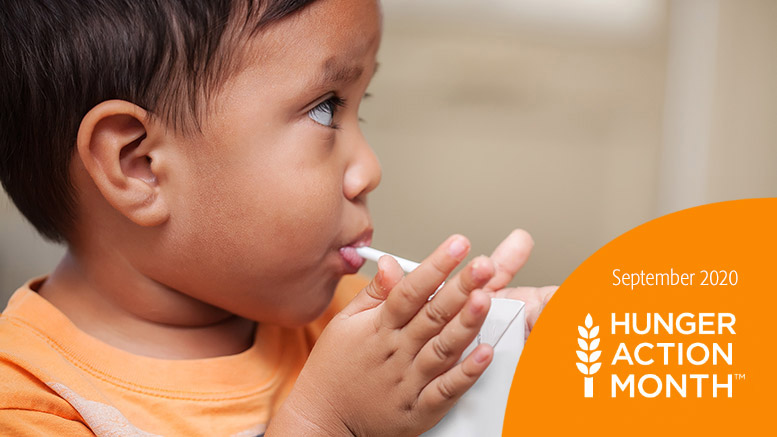 September is Hunger Action Month™, and it's a cause WoodmenLife members across the country actively support. Supporting Hunger Action Month is an extension of our efforts to fight hunger throughout the year.
Our National Community Focus
WoodmenLife members participate in thousands of service projects focused on family, community and country each year. In 2015, these members embraced a National Community Focus – one cause that each of our members can contribute to. That cause is fighting hunger. It's a problem in every town in America, including the communities where our members work and live. Over the past five years, these efforts have helped raise more than $2.5 million to fight hunger.
How WoodmenLife Fights Hunger
While WoodmenLife members across the country are united in fighting hunger, they are also empowered to choose what will benefit their local communities most. This includes:
Holding community food drives


Raising money for local food banks

Serving meals at community kitchens

Participating in food backpack stuffing events

Holding cookout fundraisers

Supporting 

WoodmenLife Impact

 fundraisers
In the face of COVID-19, these efforts have changed somewhat to accommodate social distancing. However, the need is stronger than ever. In fact, 54.3 million people may struggle with hunger in 2020 as a result of the pandemic.
The strength of the WoodmenLife family has been unwavering in these hard times. Our members, associates and community supporters banded together to raise more than $1 million in less than a month during this COVID-19 pandemic. WoodmenLife was recently named a Leadership Partner with Feeding America® as a result of these efforts.
How You Can Help during Hunger Action Month

Learn more here about our National Community Focus, why fighting hunger is so important and how you can get involved